Will Hess
William Hess is the Euphonium Instructor at Loyola University and a freelance trombonist in his hometown of New Orleans, LA.
Before recently moving back to NOLA, Hess graduated with a Bachelor of Music degree from the University of Missouri - Kansas City's Conservatory of Music, then started his Master of Music degree at the University of Cincinnati's Conservatory of Music before being hired as the Adjunct Professor of Euphonium at Montclair State University, where his responsibilities included teaching performance practicum, conducting the Tuba Ensemble, and teaching private lessons.
As a soloist, Will has been featured as a Guest Artist at several International Tuba Euphonium Conferences, the US Army Band's Tuba Euphonium Workshop, and has won international solo awards on three different brass instruments: the Scottish Open's Best Instrumentalist award as Solo Trombonist with the Fountain City Brass Band, the US Open's Outstanding Soloist award on Baritone Horn, and has also won both of the International Tuba Euphonium Conference's prestigious Artist Euphonium solo and Quartet competition awards.
Besides teaching euphonium at Loyola, Will is an active freelance musician in New Orleans, is a trombonist for the Gulf Coast Symphony Orchestra, and is a substitute trombonist/bass trombonist with the Louisiana Philharmonic Orchestra, Acadiana Symphony, and Baton Rouge Symphony. Hess has also performed with the Dayton Philharmonic, Mississippi Symphony, and West Virginia Symphony Orchestra.
Will Hess' debut recording, Solo Euphonium, will be released in 2020 by Summit Records.
Instruments
Euphonium
Contact Information
Email: euphoni@aol.com
Coupon Code
Use this coupon code at checkout for an additional 10% off sheet music and books: HESS
Institutions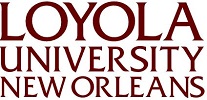 Loyola University New Orleans
Montclair, New Jersey
6 results for Will Hess
Page 1 of 1