Instructors
Bethany Gonella - Flute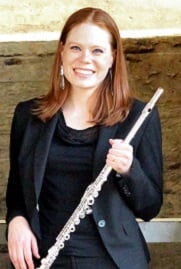 Bethany Gonella is a flutist, piccoloist, and baroque flutist based in Saint Paul. She performs as an extra/substitute musician with the Minnesota Opera Orchestra and Minnesota Orchestra and plays regularly in the South Dakota Symphony Orchestra, the La Crosse Symphony Orchestra, and the Winona Symphony Orchestra. She also plays with the Chione Quintet, an active and innovative woodwind quintet based in the Twin Cities. She is a doctoral candidate at the University of Minnesota and holds degrees in flute performance from Northwestern University and the University of Southern California.
Bethany maintains an active flute teaching studio along with her performance work and enjoys working with students of all levels and ages. She teaches both privately and as adjunct flute professor at the University of St. Thomas. She previously taught for five years at Winona State University. Her teaching style is strongly influenced by the Suzuki philosophy, and she creates a positive, encouraging atmosphere for students to develop as musicians. In her free time, she enjoys reading, running, biking, and gardening. You can learn more at www.BethanyGonella.com.
Amanda Daniels - Flute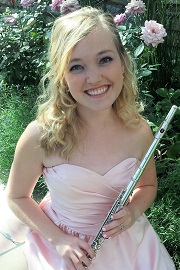 Amanda Daniels serves as Adjunct Instructor of Flute at Crown College. She holds a Bachelor's degree in Flute Performance from the University of Northwestern - St. Paul, as well as a Master of Music degree from the University of Minnesota.
While a student, Amanda served as Section Leader of the U of M Wind Ensemble and Symphony Orchestra. She has also performed as a substitute flutist and piccoloist with the La Crosse Symphony and Wayzata Symphony Orchestra. Amanda has won awards in the Schubert Club Competition, the Upper Midwest Flute Association Young Artist Competition, and the University of Northwestern Concerto Competition among others. Her summer festival experiences include the Credo Orchestra and Aria Academy. She is grateful for the opportunity to study with many internationally-recognized flutists, including Bonita Boyd (Eastman School of Music), Keith Underwood (Mannes School of Music) Julia Bogorad-Kogan (Saint Paul Chamber Orchestra), Immanuel Davis (University of Minnesota), and Michele Frisch (Minnesota Opera Orchestra).
Laurie Knutson: Clarinet, Bass Clarinet, Sax, Piano, Voice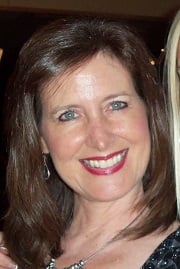 Laurie Knutson is an established teacher, performer, vocalist, and board-certified Music Therapist with a Bachelor's Degree in Music Therapy from the University of Minnesota, and a Bachelor's Degree in Psychology from Sioux Falls College. She currently teaches saxophone, clarinet, voice, and piano with students ranging in age from 5 to 94.
Laurie performs on baritone, alto, and soprano saxophones, clarinet, alto clarinet, flute, Native American flutes, and piano. She performs regularly with her band One Hit Wonders, the Other Country Ensemble, the vocal group After Five, and Steve Clarke and the Working Stiffs.
Laurie has been employed at the Minneapolis Veterans Affairs Medical Center as a Music Therapist since 2007. She is a member of both the American Music Therapy Association and the Music Therapy Association of Minnesota, and has worked with children and adults in a multitude of settings clinically as well as in the community.
Steve Clarke - Woodwinds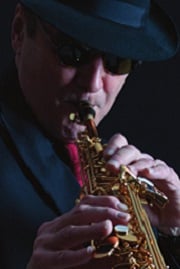 Steve Clarke is an award winning musician and bandleader, accomplished on tenor, soprano, alto, baritone sax, flute, alto flute and bass flute. He is the winner of 11 Minnesota Music Awards (MMA) including 6 Minnesota Music Awards for "Horn Player of the Year." He has appeared on over 75 recordings, commercials and jingles. He was formerly a member of Lamont Cranston and the Strawdogs; he is a founding member and principal soloist of Louis&Clarke (21st century jazz) and Other Country Ensemble (world music) His band The Working Stiffs is an award winning, highly energetic and rhythmic Jump / Swing / Jazz ensemble. Steve was inducted into the Mid-America Music Hall of Fame in October 2010. Steve is endorsed by Antigua Winds.
Rose Lewis - Brass and Woodwinds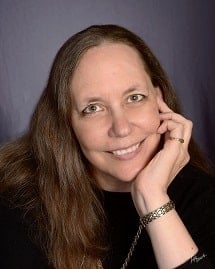 As a magna cum laude graduate of Lawrence University's Conservatory of Music, Rose Brzezinski Lewis can help you or your student enjoy learning to play with ease any brass or woodwind instrument.
For over 30 years, Rose has been studying, developing, and implementing performance success principles in her own career as a successful freelance musician as a performer, award-winning composer/arranger, and educator. As a trombonist, she has shared the stage with Bobby McFerrin, Dizzy Gillespie, Clark Terry, and Diane Reeves, and has performed with many elite organizations like The Guthrie Theater Company, The Children's Theater Company, and the Mankato Symphony, ensembles like the Wolverine's Classic Jazz Orchestra, the Cedar Avenue Big Band, the Jerry O'Hagan Big Band, and Latin Sounds, and local personalities like Bruce A. Henry, Debbie Duncan, and George Faber in and around the Minneapolis/St. Paul metropolitan area and internationally. She has developed her own two level band method with music theory content, duet sight-reading method, and auditory jazz improvisation method. Rose has trained hundreds of instrumental music and math students, enabling them to achieve their dreams of higher grades, win auditions into elite/honors performing groups like GTCYS, MYS, and all-state ensembles, admission into college music, math, and engineering programs, and receipt of partial to full ride college scholarships.
As a sought after performer, composer/arranger, and clinician, Rose's workshops and coaching programs help students break through fears and limitations to achieve greater results than they have ever known before.
If you are looking to gain clarity, confidence, and achieve your next level of success, while enjoying the highest levels of fulfillment in instrumental performance, Rose can help you get there.
Greg Lewis - Brass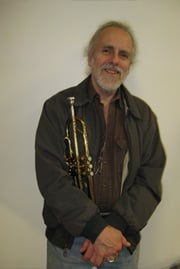 Greg Lewis has been a full-time professional player, clinician, and private teacher since 1971. Past affiliations include the Minnesota Orchestra, Chanhassen Dinner Teatres, Guthrie Theater, Children's Theare Company and The Cedar Avenue Big Band. He has shared the stage with many of the biggest names in jazz and popular music, including Doc Severinsen, Tony Bennett and The Jimmy Dorsey Big Band. Greg teaches all brass instruments and all musical styles to students at any level of development, tailoring lessons and materials to each student's individual needs. To quote Greg: "Empowering students in their development is on of my greatest joys in life."
Craig Hill - Percussion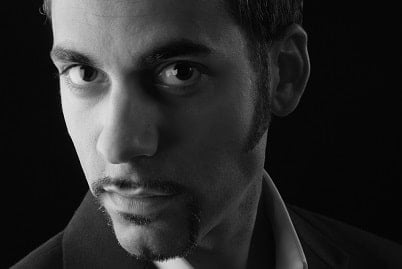 Craig is a performer, educator, and composer specializing in percussion. Past tours include the Broadway musical Swing! and the premieres of the BBC Planet Earth Live films. He was the featured soloist in 2013-14's Tokyo production of Kitchen Beat. Through the GRAMMY Experience, the Billboard Media group, and a number of corporate Grand World Voyages, Craig has performed internationally and across the U.S.
A few of the artists that he has performed with include Wayne Newton, Melissa Manchester, Nestor Torres, Judy Carmichael, Sugar Blue, Roddie Romero, Joel Mason, Paul Baker, Ian Finkel, Jeff Trachta, and Lovena Fox. Currently residing in the Twin Cities, the "Craig Hill Presents:" concert series features local musicians and interdisciplinary artists with a focus on improvisation. A solo performance-art video series has been released focusing on characters and first-take improvisations. Through private and group instruction, Craig has been teaching early childhood ed., found/body percussion, university audition prep., and jazz/improvisation.
As an assistant band director and percussion specialist, Craig taught at John Horn High School, Berry Middle School, and Terry Middle School in Dallas, Texas. In addition to managing all aspects of percussion instruction, Craig also team-taught in the orchestral, wind, jazz, marching, choral, and new music departments.
Craig Hill received the Master of Music degree in Percussion Performance from Youngstown State University in 2005 while working as a graduate assistant. Completing the Bachelor of Music in Education from Youngstown State University in 2003, he is licensed to teach in the states of Ohio, Pennsylvania, and Texas.
James Plattes - Violin, Fiddle, Harmonica, Mandolin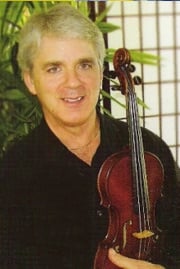 Jim is an accomplished jazz and classical violinist. He studied violin under Richard Adams, assistant concertmaster of the MN Orchestra. Jim is a multi-instrumentalist, and a winner of the West Bank School of Music "Jazz Composer Series" competition. He performs with and directs 2 ensembles: Etage, a jazz combo and the Larkspur String Quartet. Jim studied fiddle under Vassar Clements and Kevin Burke, and jazz performance with Eddie Berger. He has performed at the Guthrie Theatre, The Children's Theatre Company, the Ordway Theatre and the Old Log Theatre, toured with Olivia Newton-John and was a member of RCA recording group The Daisy Dillman Band. Currently, Jim teaches violin, fiddle, harmonica, mandolin & ukulele. He is CEO of Violinagram.com, a romantic musical telegram service based in Minneapolis.
Jim has released four albums: "The Gypsy Fiddle Player/Amorica" (1980) "First Ray of Sunlight" (1997) "In the Moment" (2005) and "French Musettes & Love Songs" (2012).
Winner, Intermedia Arts Sound Images showcase competition (Amazonian Dreamscapes) 1990. Minnesota Music Academy Award recipient 1988.
Nickolai Kolarov - Cello, Violin, Viola, Double Bass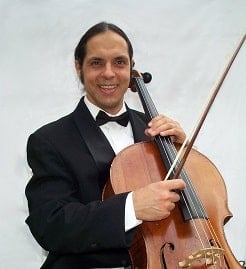 Nickolai is one of the most distinguished cellists in the Twin Cities with more than 20 years' experience of teaching the strings—cello, violin, viola and double bass. He has taught at the University of St Thomas, St Paul, several private music schools in the Twin Cities and he maintains his own private studio. Some of Kolarov's students have won awards and were principal cellists on the Youth Symphony Orchestras at the Twin Cities. He has graduated from the Bulgarian State Academy of Music, Sofia and holds master's degree from the University of Missouri, Kansas City and doctoral degree from the University of Minnesota. Kolarov is a prizewinner in the Bulgarian National Competition at Provadia. His performing career started in Bulgaria at the Bulgarian National Palace of Culture, the biggest concert hall in Bulgaria. In the United States he performs with distinguished musicians both classical and contemporary repertoire in different parts of the country. He also organized and performed the concert series of Balkan contemporary chamber music Balkanicus, the only one of its kind in the United States (www.bibach.org). Music written especially for him by Vassil Kazandjiev, the doyen of the Bulgarian composers, Bulgarian jazz composer Lubo Denev, Albanian Aleksander Peci, Romanian Sorin Lerescu, Greek Aris Carastathis, Turkish David Ezra Okonsar and Croatian Ivan Bozicevic was featured at Balkanicus. He was featured by radio and TV stations in Bulgaria, Missouri and Minnesota, including MPR. Kolarov delivers lectures and masterclasses on Balkan folk and contemporary art music in colleges and schools throughout Minnesota and the United States, such as Julliard School, University of Minnesota, Augsburg University, Hamline University etc. Nickolai is also the host of a weekly radio show for Balkan folk music: kfai.org/Balkan.
Nickolai believes that music is a gift from God. His lessons are orientated to the individual needs and interests of the students. The main focus of each lesson is to enjoy music, combined with the good practice necessary to accomplish musical goals.
Joe Vogel - Beginning Guitar, Bass, Ukulele, Composition and Music Theory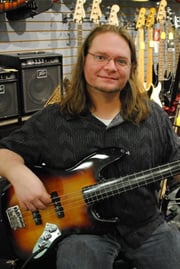 Joe has a Master of Arts degree in music composition and has been teaching for over 10 years. Joe is a member of the American Composers Forum and a member of ASCAP. Joe will teach students of all ages in electric and upright bass, as well as music theory and composition. He also teaches guitar to children.
Karl Swartz - Guitar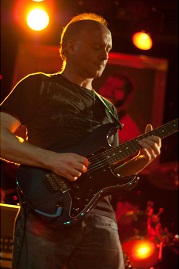 Karl Swartz has been a musician since the age of six, has taught guitar for thirty four years and currently teaches at Groth Music(Bloomington, MN) and The Music Connection(Forest Lake, MN). His primary styles of guitar playing/teaching are in Rock, Blues, Acoustic along with beginning levels in Classical, Jazz and Country. His formal training in music includes private rock, blues, jazz and classical guitar instruction along with music theory, music composition and music history studies at Century College, The University of MN and at The Professional Guitar School of Minneapolis (presently The McNally-Smith Institute of Music). Professionally, he has played for 40 years with many different Twin Cities and nation acts, covering just about every style of music and has done national touring with the bands "Wild Eyes" and the show band "Dazzler". His current bands are "The Minstrel's Bazaar" and "Free Fallin"(Tom Petty Tribute Show). www.karlswartz.net
Aaron Bjerke - Guitar, Piano, Ukulele, Theory, Composition, Ableton Live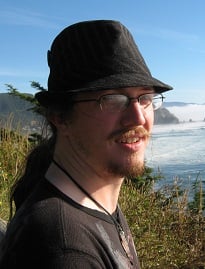 Aaron Bjerke is a Rapid City, SD native that moved to Minneapolis in 2003 after attending the University of Denver in 2002 and has been teaching in the Twin Cities area for over 13 years. In 2005, he enrolled at McNally-Smith College of Music (St. Paul, MN) and received his Bachelor's of Music in Guitar Performance in 2007. He has since intricately studied Ableton Live - a popular computer program used for Music Production, Mixing, Sound Design, Synthesis, & Engineering and Mastering. He has been a professional musician since the age of 15 (17+ years), and currently produces and performs his original electronic music nationwide under the alias "Loom In Essence."
Aaron began teaching private guitar lessons from home in 2003 and has since held positions at various music stores throughout the metro, including his own store - Rootnote Music (now closed). He teaches a vast array of guitar styles from Classical to Jazz/Prog, Folk to Heavy Metal, Afro-Latin to many other eclectic styles, as well as Theory Composition on any instrument (through Master level), Music Production in Ableton Live, Intermediate Level Piano instruction (with advanced theory and composition), and welcomes students of all ages and skill levels.
Tim Lyles - Guitar and Bass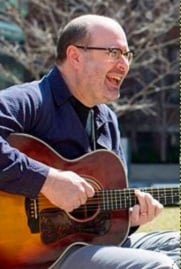 Tim Lyles came of age in the 1970s Memphis music scene and studied at Berklee College of Music in Boston, the University of Memphis, and McNally Smith College of Music in St. Paul, where he also taught for 14 years. He has taught privately for over 35 years and is well-versed in many styles of guitar and bass: from roots music and rock to jazz and classical. His career has encompassed producing, arranging, engineering, and performing in recording studio environments, work in television and film production, and a decade of touring the U.S. with a 14-piece horn band, as well as a variety of live performances. Tim holds a bachelor's degree in Music and Media and a master's degree in Guitar Performance. Tim's teaching philosophy balances fun with tangible progress on the instrument and his goal is to simply help you become a better guitarist or bassist in an enjoyable and enriching setting: to patiently help you understand and acquire the necessary skills.
Mark Arneson - Piano, Guitar, Bass, Saxophone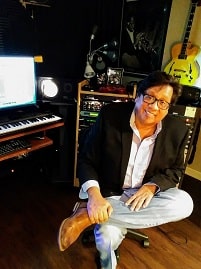 Mark Arneson is a 50 year veteran of the Music scene. He spent his early days in Breckenridge, CO and Reno, NV, performing at ski resorts, casinos, and concert venues. Mark is now a staple in the Minneapolis music scene and has played with many well-known artists, including members of The Revolution, the New Power Generation, and the Grammy award-winning Minnesota Orchestra. Mark recently retired from his career as a school band director, and has taught students from 4th grade to high school. He can teach all band instruments. Mark has also been a casting associate for "Americas Got Talent".
Mark is currently working on a new CD in which he performs all the instruments and engineers all the music himself. He has also produced multiple projects for Best Buy and Target, and is one of the Twin cities "go to guys" for organizing benefits and functions.
Paul Krueger - Guitar, Bass, and Ukulele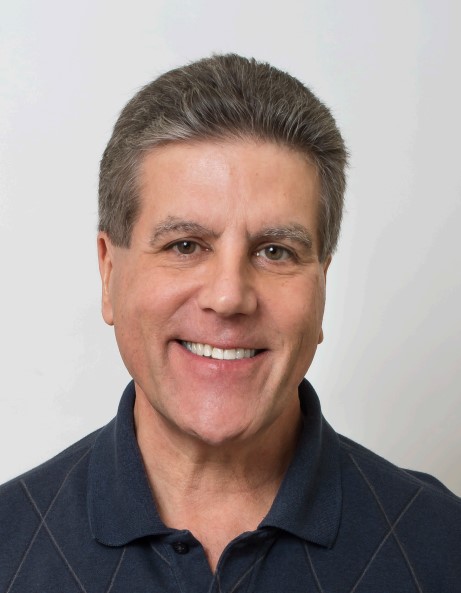 Paul has been teaching and playing professionally since the 1970's. He teaches acoustic and electric guitar, ukulele and electric bass guitar. He believes lessons should be fun and tailored to the individual student while at the same time providing a foundation in music fundamentals. Paul has taught private lessons, group lessons, and Suzuki type lessons for younger students with students' ages ranging from 6 to 84 years. He has taught college level guitar classes in theory, sight-reading, pedagogy, technique and ensemble performance.
Paul has a B.M. in music performance from Berklee College of Music in Boston, MA. He taught at McNally Smith College of Music in St. Paul MN, from 1999 through 2017, when the college closed. He worked mainly in the guitar department where he also served as the interim guitar department head for two years. Paul taught at Schmitt Music in Brooklyn Center for 15 years and taught at the Schmitt Music in Edina, starting there in 2015. He has performed in a wide variety of bands and musical theatre including the Chanhassen Dinner Theatre, the Guthrie Theatre and the Old Log Dinner Theatre on electric guitar, acoustic guitar, classical guitar, banjo, mandolin, electric bass, ukulele and vocals. Paul is an inductee into the Minnesota Rock & Country Hall of Fame..
Al Hager - Bass and Euphonium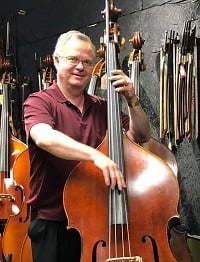 Al Hager has been playing and teaching music for several decades including working as a band leader and bassist in the cruise ship industry for 7 years. Mr Hager has been with Groth Music since 1993 and is currently the company's Vice President. He is actively performing in the Twin Cities as a professional bassist and low brass player and offers lessons at Groth Music on string bass, electric bass and euphonium.