Orchestra
Groth Music is among America's leading print music dealers. The items listed for sale on our website represent only a portion of our actual inventory, and a small fraction of the music available in print worldwide. If you need an item that is not listed, please do not hesitate to call or email us with your request: 952-884-4772 or [email protected].
Categories
Products
6 Products On Page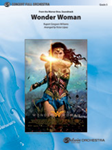 Wonder Woman - Full Orchestra
Gregson-Williams, R.
Out of Stock - Special Order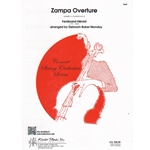 Zampa Overture - String Orchestra
Herold, Ferdinand