Music Education Advocacy
Groth Music takes an active role in advocating for music education though organizations such as The National Association for Music Education, The Minnesota Music Educator's Association, Springboard for the Arts, Minnesota Citizens for the Arts, and The National Association for Music Merchandisers. We believe that educating future musicians is important not only to the long term success of our business, but also to the development of well rounded individuals and communities more generally.
Join us and become a music education advocate today! View these quick videos to get inspired and then check out the advocacy resources below.
NAMM Foundation Video Resources
NAMM Foundation 2016 PSA Campaign: Street Studios
NAMM Foundation 2015 PSA Campaign: Music: The Original Social Network
NAMM PSA Campaign: Bring More to Life
Resources for Music Education Advocacy
Music Makes Us Whole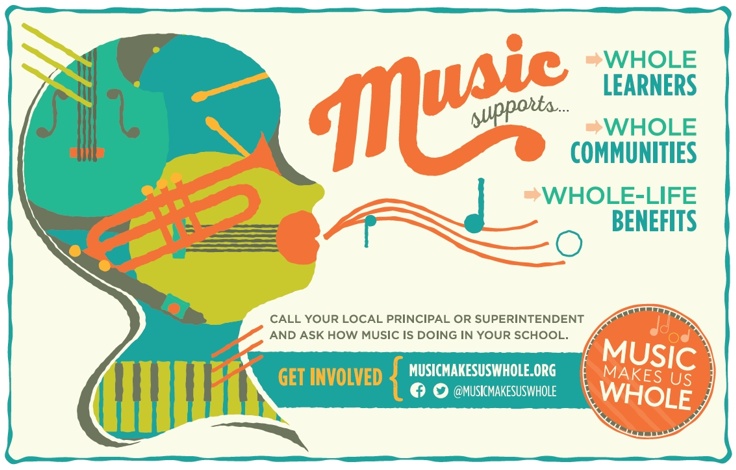 Groth Music is a NAfME corporate member!
NAfME is The National Association for Music Education. NAfME corporate members include companies and organizations that offer music-related products and services, support school music, and serve the music community. Corporate membership in NAfME gives companies and organizations the opportunity to advance arts and music education and to connect with music teachers, supervisors, students and the music education community.
NAfME offers a wealth of resources about music advocacy including up-to-date information. Click the logo below to be directed to the NAfME website.